When we discovered the secret to making every day a great day, we wanted to share it.
YourSaint is an expertly formulated tonic that helps you stop a hangover starting. Our hangover cure, perfected over four years in the Swiss Alps, is a special blend of ingredients that are super-hydrating, vitamin and mineral rich, liver supporting and able to turbo-charge the body's ability to metabolise alcohol.
"Meet the hangover cure of your dreams. Named YourSaint it's just that… we can attest — it works."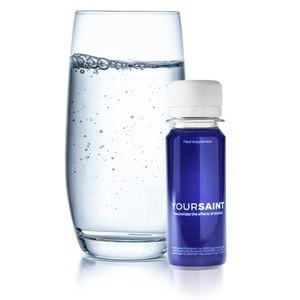 "Try before you buy" - 83.50% off
Two YourSaint Vitamin Hangover Shots at a strongly reduced price - try this 2 pack now!
Only one Trial pack per person! Price all incl only Eur 7,5 (Eur 2,5 plus shipping Eur 5)
TRY NOW
Vitamin Hangover Shot
Our Shots consist of the YourSaint blend, pre-mixed with a 60ml shot of purified water enriched with vitamins, minerals, and liver supporting ingredients
Only Eur 39,50 incl FREE shipping
BUY NOW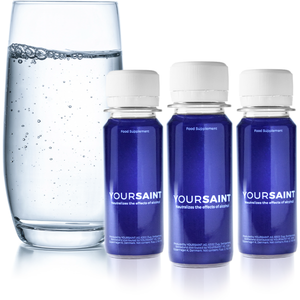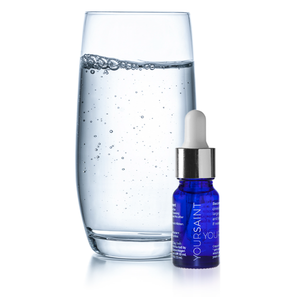 VIP Drops
Original Yoursaint super-concentrated formula. Used by businessmen and woman around the world just add water and feel the "fog" lifting within 10-15 minutes.
Yoursaint VIP Drops are easy to carry along in a pocket or purse wherever you are. Easy to share with friends and colleagues when needed.
Due to high demand we are able traduce the price again! NOW with 31%. SAVE Eur 70,45!
You only have to pay Eur 149,50 for the upto 50 doses less - thats than 3 Eur a shot.
Buy Now
"Took a shot before I went to bed, got up at 4.30am to catch an early flight — to my surprise (and relief) I was hangover free! It works. I encourage everyone to try it!"